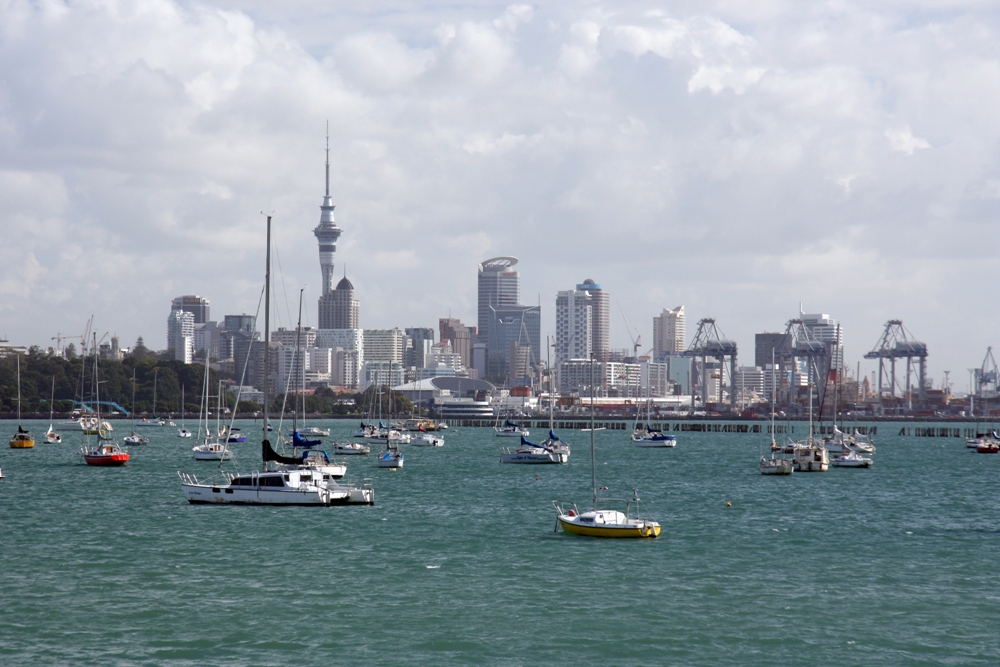 Auckland, New Zealand is commonly referred to as one of the most livable cities in the world. Also known as Tamaki Makaurau, this popular destination has become quite sought after in the southwest Pacific. Sparling white sails and harbor ferries dot the shores as locals and visitors alike commute to outlying islands. Auckland is also known as home to the largest Polynesian population on earth. The multicultural nature of this island country is perhaps reflected best by its vibrant eateries. Unlike popular Australian cities that have a rich Mediterranean heritage, Asian influence is strong in New Zealand. You'll find Japanese, Indian, Korean, Thai, and Chinese cuisines plentiful. Auckland's contemporary dining is seasonally driven, and many of these Asian fares have made their way into the local foodie scene. In the CBD, also known as the Central Business District, and many of the suburbs, you'll be hard-pressed to find a meal that you won't enjoy.
As you tour the district, you'll find history mingled with the charm of a small town. Vulcan Lane and High Street's historic atmosphere are known for their ability to draw both tourists and locals, thanks to the various eateries and shops; however, Britomart Transportation Centre has been recently renovated, and the area is brimming with charming boutiques, cafés, and diners.
Further inland you will find Ponsonby, a large residential neighborhood with houses from Victorian times. It is quite reminiscent of West Village in New York City. Ponsonby and Jervois Roads on Herne Bay have clubs, alfresco cafés, and various restaurants. About fifteen minutes north of downtown you'll find the upper-class neighborhood of Takapuna, just across the bridge. This town has always been known for its white sandy beaches; however, its shopping and dining experiences are beginning to put this town on the map.
If you love exploring, summertime, when pohutukawa trees dress the coastline all in red, is a great time to visit. These trees grow from cliffsides and hang from the hilltops, a tenacious native tree that offers a dramatic display. When its stamens begin to fall, it is quite the sight as the white sand beaches and sidewalks become a gorgeous pink-to-red hue.
This island offers all of this and so much more, it truly is a destination you have to see to appreciate.