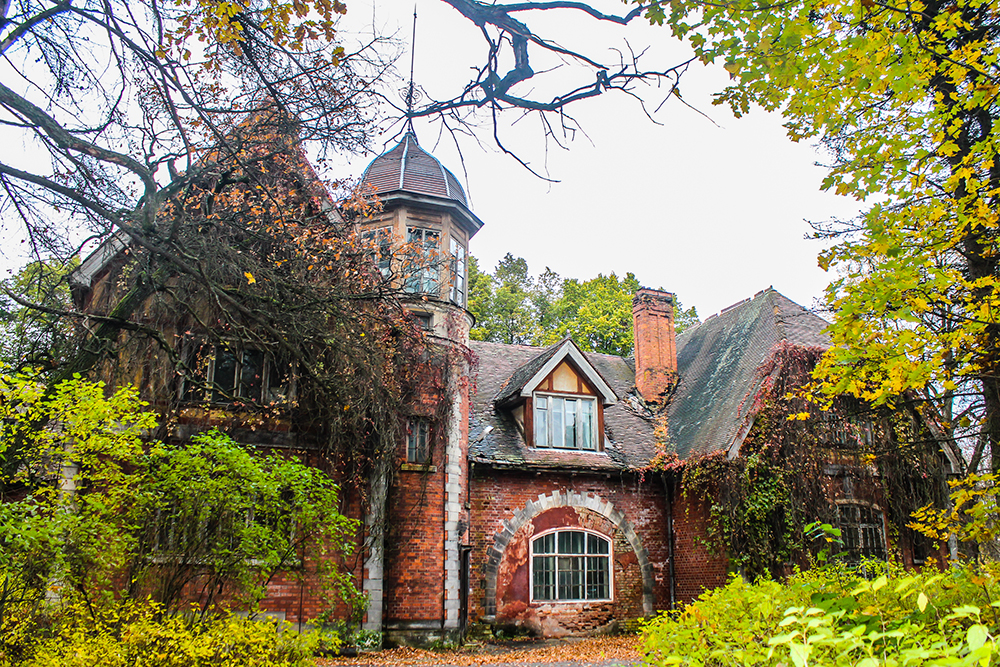 Have you ever had the experience of walking along a wilderness path and coming across a stone, twig, or bottle that was so perfect that you felt compelled to pick up and take home?  John Preble, a Louisiana painter, has not only experienced this phenomenon, he has found a way to bring his collection home to share with the public.
Located just outside of New Orleans is a unique roadside attraction filled with thousands of home-made folk art pieces and found objects that Preble has pieced together through the years. Known as the "Abita Mystery House," this collection fills a number of buildings that include an old Standard Oil Gas Station that was serviced in his hometown.
Pretty much if you can imagine it, Preble has included it in his collection of goodies. From his "Martians Mardi Gras" machine to a house covered in thousands of glass shards, the space houses a unique spectacle of exhibits. The collection includes art, cars, a house covered in mosaic tiles, a collection of combs, old arcade machines and a variety of other odds and ends that Preble discovered over the years.
For nearly 50 years the owner collected and built things, but never really knew what he was going to do with all of the stuff he was accumulating. Inspiration hit him in the mid-90s when he visited Tinkertown, a similar roadside attraction on Route 66 in New Mexico that was created by artist Ross Ward. The junk-décor and folk art feel awoke something inside of Preble and he returned to Louisiana with the desire and intent to build a similar roadside attraction utilizing his found objects.
The attraction is filled to the brim with all of the trinkets, a somewhat disjointed collection that John has put together through the years. Though there is no one central theme to the space, the attraction somehow works and is a fun side stop to any road trip.
In addition to the collections that are housed on site, the space includes a gift shop that carries works of art for sale that have been created by local artists. Here visitors can find the perfect knick-knack, handmade jewelry, or gadget to take home as a reminder of their visit. Admission to the house is $3.