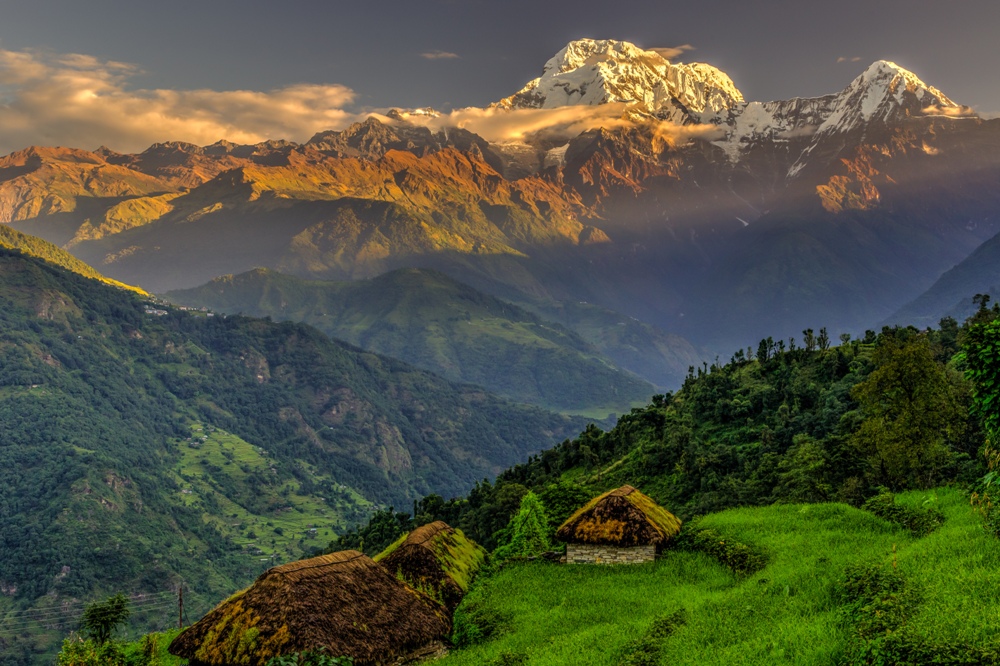 When you think of Nepal, you probably envision their sacred sites, beautiful architecture, and laid-back way of life; while these are not to be missed, you'd be missing out on a lot that this country has tucked away, just off the beaten path.
Most tours will begin in energetic Kathmandu, the capital of and largest city within Nepal. After experiencing the capital city, trek through a gorge that was dramatically cut into the earth by the Kali Gandaki River, about 7.5 miles from the city. With a particular tour, riverside camping is one amenity.
Hanging high above the Bhote Kosi River is a 525-foot-high suspension bridge. Guided jumps are part of the plan, and you can also rappel down the steep canyons, or jump directly from the waterfall itself! If white water rafting is more your style, some of the world's wildest rivers are located within the Himalayas, and the Bhote Kosi is considered one of the greatest stretches of white water here.
Experience nature at its most breathtaking when you visit the holy town of Muktinath at a staggering 12,467 feet above sea level. A short journey by small plane will bring you there, setting off a 4-day excursion down the mountainside via bike and paragliding. You'll see many areas that are not as heavily travelled in this rural village.
If one of your bucket list items is to bungee jump, you'll love the 524-foot jump located a mere 7.5 miles from the border of Tibet. The views of the Himalayan Mountains from Tatopani's hot springs are unbelievable at nearly any time of the year.
The UNESCO-listed Kathmandu Valley's landscape is dotted with palaces, monasteries, and temples; enough to lengthen your stay if you'd like to visit all of them.
An excursion to Nepal is hands-down one of those bucket list types of places to visit. From this region, you will have the exciting opportunity to view eight of the 26,000 feet (or higher!) peaks on the planet, including the famed Mount Everest. If thrill-seeking is what you are after, the lands of Nepal will not disappoint.