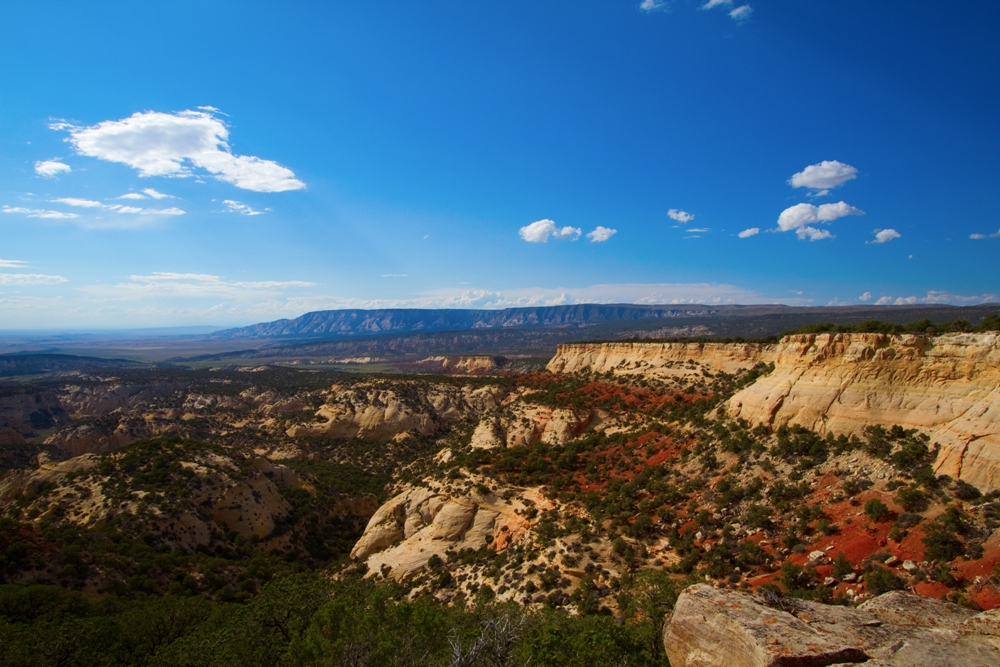 Do you want to take an epic vacation? One of Jurassic proportions? Are you an archaeologist in disguise? The great state of Utah, along the Dinosaur Diamond Scenic Highway, is one virtually untouched by time. This is the area in which many of the world's greatest scientific discoveries regarding dinosaurs and their habits have been made. Who wouldn't want to visit the land where a T-Rex once roamed freely?
The Dinosaur Diamond runs through the eastern portion of Utah through Colorado's west side. All of the major attractions you will find are (obviously) related to dinosaurs. There are quarries still active where you can watch as paleontologists unearth fossils, sites at which you can view these fossils up close and personal, and even places where dinosaur footprints have been carefully preserved. The area's many museums have fossils and replicas on display.
Of the area's many museums, Dinosaur National Monument is a bucket-list item for many people. The Prehistoric Museum located on the grounds of the College of Eastern Utah has several exhibits. The famous Cleveland-Lloyd Dinosaur Quarry, designated as a World Heritage Site in 1965, is open to visitors during the summer months and is the most concentrated area of Jurassic fossils to ever have been found in the world.
Also nearby is Nine Mile Canyon. This is a significant archaeological area, as are many of the sites along the Dinosaur Diamond Scenic Highway. At Nine Mile Canyon you can view some of the most intricate rock art by the Fremont culture, a pre-Columbian people who lived in this region. Rock art here and in locations nearby has been attributed to the Anasazi, Fremont, Archaic, and Ute tribes.
If you're looking for a visually stunning drive, the scenery throughout this region is simply outstanding. There are also other things to do along the way if dino hunting is not the entire premise of your getaway. Outdoor recreation opportunities abound here, like camping in true wilderness fashion, hiking or biking the many trails, or, if water-based activities are more your style, some of the best whitewater rafting in the world can be found here. The Yampa River in particular is famous for its rapids.
If you want to see some of the most rugged landscapes on the planet, hop in the four-wheel-drive and put on your seatbelt!