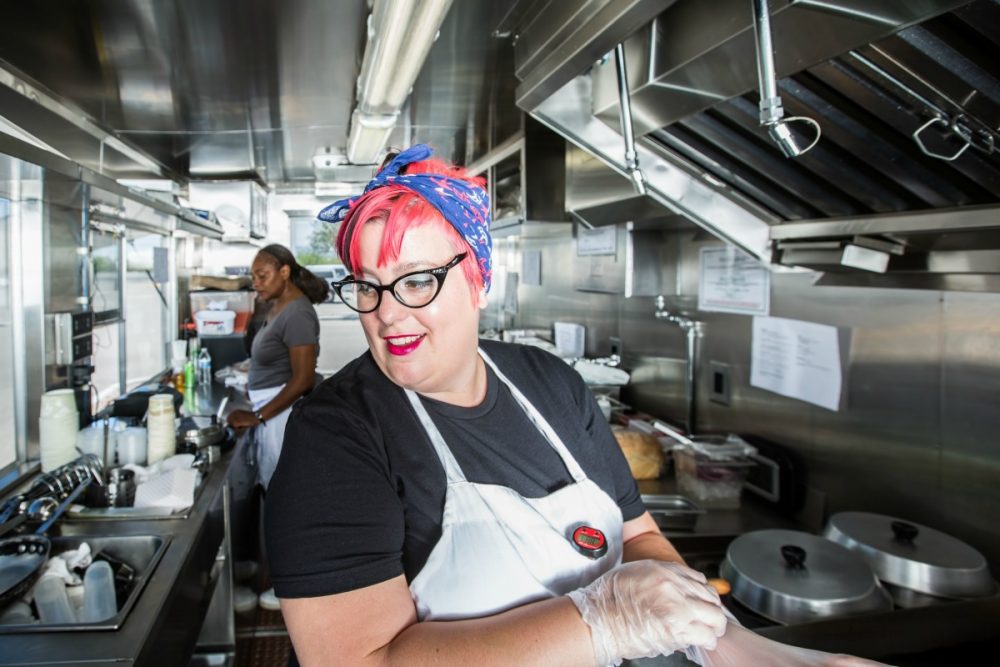 Food trucks have become a common site throughout much of the west coast over the last several years. These mobile hotspots have become popular dining options for a quick meal or late night post-bar snacks. Here are a few of our favorite trucks that currently roam the streets of California.
Marisco's German: San Diego, CA
If you are in San Diego and are in search of a great meal for under $10, check out Marisco's German. The food here is fresh and cooked to order. The menu varies from scallops to fish tacos (which are large enough to feed two), to shrimp cocktail and your standard taco. It isn't just the food that is great, the staff here is known to be friendly and welcoming to their customers as well.
Komodo: Los Angeles, CA
Chef Erwin Tjajyadi brings delicious and accessible Modern California Asian Fusion dishes to the general public with this unique food truck. His black-and-white Komodo dragon-themed truck is well known around the greater Los Angeles area for their Asian-Mexican inspired menu. Patrons can come to the truck and get burritos and tacos as well as seared top sirloin, grilled marinated chicken and spicy Singaporean-style shrimp. The restaurant now has a brick-and-mortar building in addition to the truck on the street, both of which are extremely popular with locals and visitors alike.
Food Fix Originals: Modesto, CA
This family-run food truck came to be thanks a crowd-funded project on Kickstarter. Once it was open it quickly became a community favorite. The owners use ingredients purchased from local and regional sources and have a reputation for some of the best comfort food in the area, including an awesome Root Beer Pulled Pork.
The Deli Doctor: Los Angeles, CA
The Deli Doctor is known for serving authentic New York Deli-style food to the citizens of Los Angeles. If you are looking to start your day off with a good bagel with lox, a stack of pancakes or perhaps a nice Ruben or Rachael sandwich for lunch, stop in and sample their menu. The portions are not quite the size you would get at a New York deli, but they are big enough for two to share and the pricing is spot on.