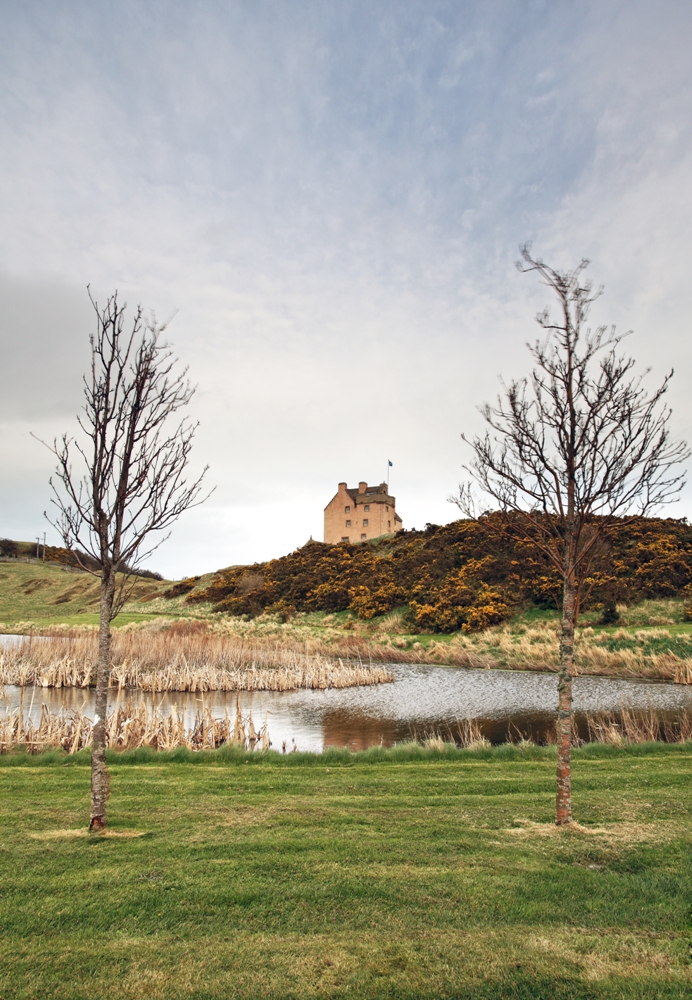 To fend off potential attacks, the location chosen for Fenton Tower afforded the nobility a view in every direction – hidden from the elements on a hillside known as Kingston Hill.
Kingston Hill has been the site of a fortified watch tower since the first millennia. One of the earliest chapels of Christianity in Scotland and a burial site from the Middle Ages lie just to the north.
Lord Ruthven's son, Patrick Whytelaw, was the builder of the tower that stands today circa 1550. Its construction was typical of fortified towers of the age. In 1587, Whytelaw was forced to turn over ownership of Fenton Tower to Sir John Carmichael. It is suspected that Whytelaw was not loyal to the Crown, and Carmichael's reward was due in part to his own loyalty, as well as the fact that he was Denmark's Scottish Ambassador.
The infamous Mary Queen of Scots had a son, James, with Lord Henry Darnley. James became King James VI. In 1591, James found himself just outside of Edinburgh surrounded by an army of rebels in Fife. The people of Fife loved James enough to help him escape their clutches. James took a ferry from Fife to North Berwick where he found refuge in Fenton Tower.
James would later become England and Scotland's King James I. When Carmichael passed away, James bequeathed the tower to Lord Dirleton, who became the Viscount of Fenton. Dirleton was very nearby to North Berwick and the two families were very close. John Maxwell, Earl of Dirleton, became the owner of the tower in 1631. He was unable to enjoy his possession for long, however, because less than twenty years later Oliver Cromwell reduced the tower, as well as Castle Dirleton, to little more than rubble. Sir John Nisbet obtained ownership of the land in 1663, and it then passed to the Simpson's in the 19th century.
In 1998, Ian Simpson and John Macaskill decided to bring the land and the tower back to life again. It took two years of planning and a further two years of restoration, but in 2002, Fenton Tower opened to the public.