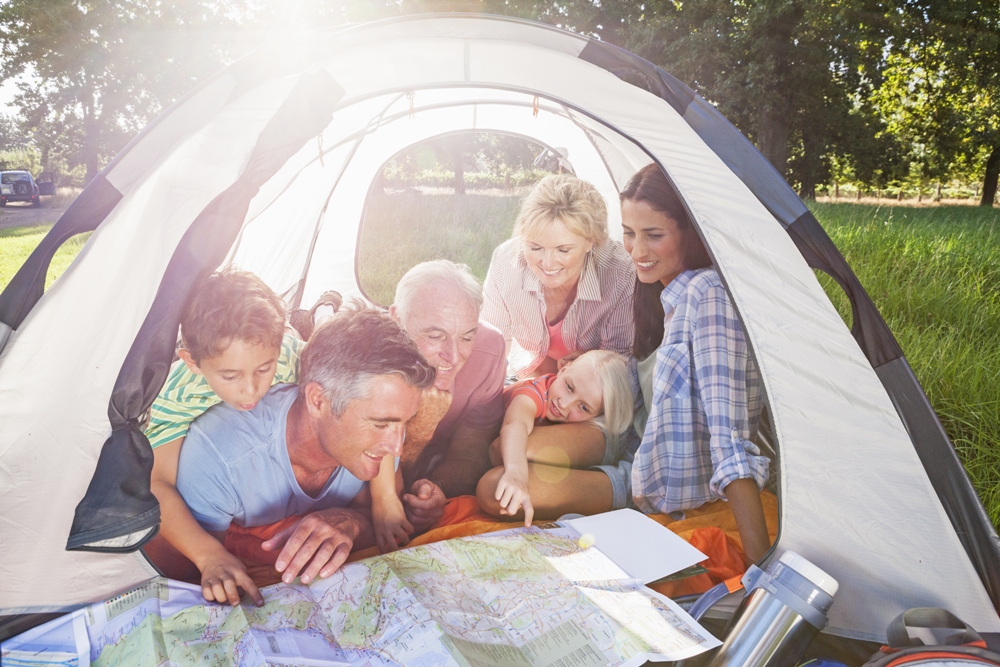 Getting away from the everyday grind is not only a pleasant experience, but often a necessary one given the inundation of technology today. Children especially, can benefit from time away from their laptops, tablets, gaming systems, and smartphones. Where can you go where it's nearly certain that you'll have no Wi-Fi connection? Camping!
Even though your children may hate to part with their games and their "always-on" connection to their friends, it isn't that difficult to get even the most die-hard messenger (even if that's you!) to embrace nature with the right destination. Don't want to rough it in a tent? That's fine, too, because by taking your family to a camping resort, you won't have to give up all of the amenities they may take for granted.
How much time have you dedicated to your camping trip? If you would rather camp in a tent to experience nature to the fullest, a weekend getaway is best; especially if you have younger children. If you opt for resort camping, schedule a week's vacation to experience all the resort has to offer.
Any camping trip is sure to include time spent hiking or fishing; but, a family campground has so much more. There may be arts and crafts for the children, as well as other supervised events that don't necessarily mandate that Mom and Dad attend. Most family-friendly camping resorts have water activities, such as water slides, that will give your teens some fun times too. In fact, over 11 million adults and children attend resort camps every year. Your family could make lifelong, real connections.
Family-friendly campgrounds can be found across the United States. South Dakota, Washington state, Michigan, northern California, the Idaho panhandle, and northern Florida have some amazing sights to see. For instance, the views along the Pend Oreille river in Washington state are simply breathtaking. Even your most "always connected" child will put down the phone, staring out the car window as you drive to your destination.
Whether you decide on traditional camping in a tent, or opt for some time in a rustic cabin within a resort, family camping will be an amazing adventure for all involved.