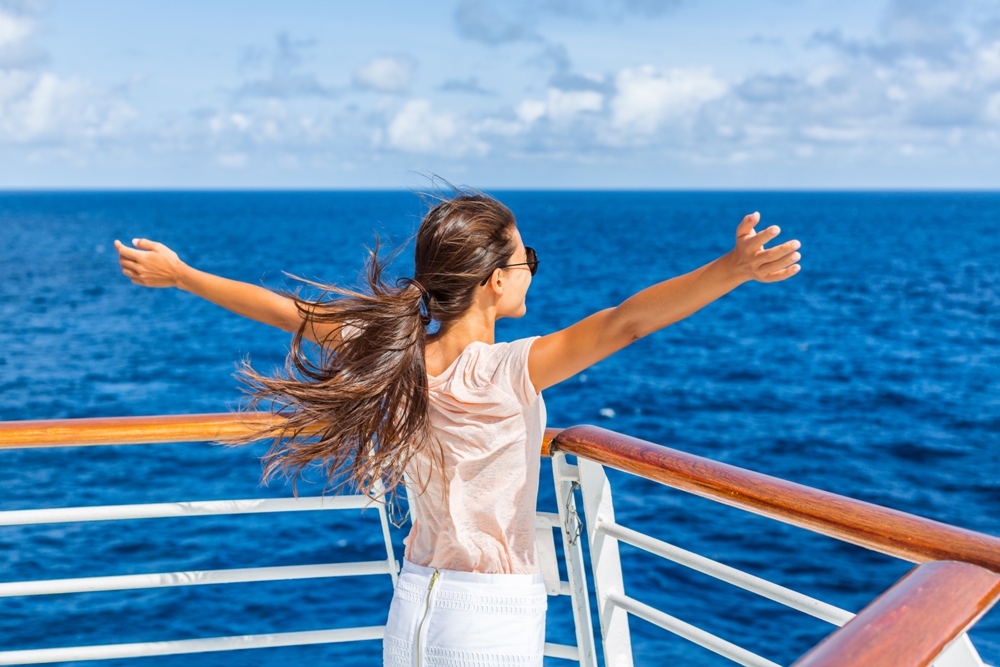 Going on a cruise ship for the first time can be an exciting experience. It can also be a bit harrowing if you are not up to speed on what to expect when you leave the port. Take heart of the following tips for surviving your first cruise.
Know yourself. – Do you have a tendency to get nauseated easily? If so, don't wait until you are throwing up over the side of the boat; take motion sickness medication before you leave the port. By the time the ship is in full sway, you won't miss a beat.
Unplug! – A cruise is an excellent excuse not to answer your constantly ringing cellphone. Facebook, Instagram, and your email account will all still be right where you left them when you arrive back at port. Take this time to reconnect with people on a face-to-face level, and be present in the amazing memories you're sure to create during this experience.
Explore! – Walk around the entire ship. If you don't, you may hear others talking about the amazing rock climbing wall as you're disembarking, and by then it will be too late.
Get involved. – Most cruises have an extensive list of amenities and activities. Without your phone to distract you, you'll be able to thoroughly enjoy the various games available, and actually relax while you sip your mimosa.
If you can, splurge. – If you have the ability, why not opt for a balcony room? Overall, rooms on cruise ships tend to be very small. Having a balcony room gives you the freedom to enjoy the fresh air with your traveling companions, and will afford you some of the greatest views you'll ever see.
Relax, that's what you came for! – Plan to spend one (or many!) of your nights aboard the ship on the top deck after dark. The sound of the ocean and the amazing starlight you won't see anywhere else will be a highlight of your time out at sea.
Keeping these tips in mind will ensure your first cruise will be one that will plant the seed for many more.