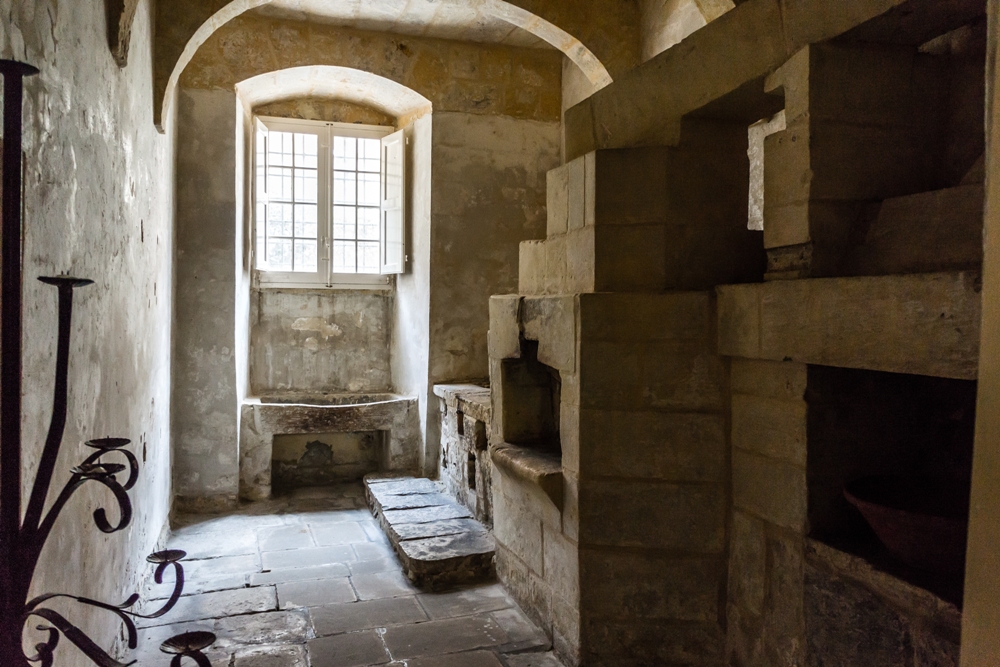 When you think of the Spanish Inquisition, you most likely envision people being burned at the stake or other horrifying tortuous acts. In contrast, Malta's Inquisition was comparatively mild and, surprisingly, had little to do with heresy. Malta is a deeply Catholic state, and heresy was not as common. Malta's issues had more to do with a lax in morals and the widespread acceptance of prostitution. The Inquisitor rarely punished offenders harshly; in fact, if the offense was considered mild, the offender would be sentenced to reciting a few prayers.
That doesn't mean that when you visit the Inquisitor's Palace you won't feel a chill flow through your spine as you view the various narrow jail cells, or come across a replica of a period torture device. Getting into the palace's Courtroom is also intimidating. The courtroom's entrance is nearly a half doorway – made so that those appearing before the Inquisitor had to bow before him. It is in this very courtroom that the artist Caravaggio was called upon to testify against another painter who had been accused of adultery; however, Caravaggio was new to Malta and had no useful information for the court.
While the palace certainly saw its share of gruesome torture, a visit will illustrate that conclusions were not drawn against an offender without proper adherence to evidence. Malta enjoyed a politically complex structure that was carefully balanced among three separate powers – the Bishop of the Church, the military knights, and the Inquisitor.
When there were disputes as to how these powers were carried out, the Pope at the Vatican would resolve the dispute, as would the current King of Spain. Spain's King officially possessed Malta until he donated the island to the military Knights.
Thus, the Inquisitor's Palace stood as not just the home of the Inquisitor, but also as a symbol of the checks and balances it provided against the military might of the Knights. Its location was also a symbol, standing directly in front of the home of the Knights, Valletta. Today it is a stark reminder that, while we may learn about history in a straightforward manner, history has several complexities and was not as simple as you'll read in the textbooks.