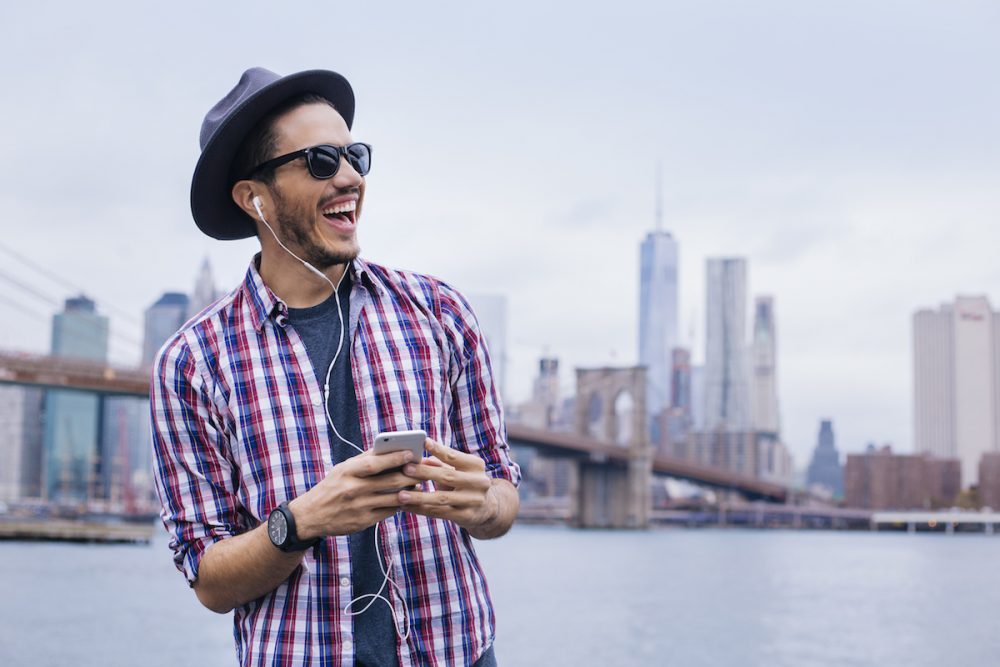 It does not matter if you are a fan of jazz, rock, or classical music, you can find a tour in New York City that fits your musical tastes. Here are a few of our favorite spots to check out in the Big Apple when we want to learn more about the story behind our favorite grooves.
The Marvelous Music of New York: Musical History of the City
Presented by Levy's Manhattan Tours, this outing in New York City focuses on the city's rich musical heritage. Four hours by car or three by foot, this comprehensive excursion will take you through Lincoln Center, to the John Lennon memorial at Strawberry Fields, includes a visit to Spanish Harlem where guests learn about the history of salsa, and includes a number of spots in Greenwich Village that were popular during the Folk movement in the 60s and 70s. Also included is a stop at the World Famous Apollo Theater and the Village Vanguard in Harlem. Learn more at levysuniqueny.com.
The History of Art, Crime, Drugs and Punk Rock on the Lower East Side with John Joseph
Though these days the Lower East Side is full of trendy boutiques and coffee shops, this area of the city was known as a bastion for talent, crime, music, and drugs for the last 40 years. Join John Joseph, punk rock vocalist known for his work with the CroMags in the 1980s, as he leads you through the seedy underbelly of the City and shares with you some of his own personal experiences along the way. From Max's Kansas City to the Alphabet City Butcher, Daniel Rakowitz who lived upstairs from Joseph and become a household name when he killed his girlfriend and fed her to the homeless in Tompkins Square. This unique tour is well worth the time and money to take part. To learn more go to rocksoff.com.
The Harlem Sunday-Morning Gospel Tour
This guided tour takes you on a journey through New York City's gospel heritage. See musical landmarks like the Apollo Theater and Cotton Club, wander through residential sections of Harlem on foot, and visit a local congregation to take part in their Sunday morning gospel service. As an optional addition, you can select to take part in the Sunday morning Soul Food brunch at one of Harlem's popular Soul Food restaurants. With its rich musical history, you can expect to hear stories about the early days of jazz in New York, see one of the many homes of Duke Ellington and the beautiful regal residences of Sugar Hill and Hamilton Heights. To learn more go to viator.com.