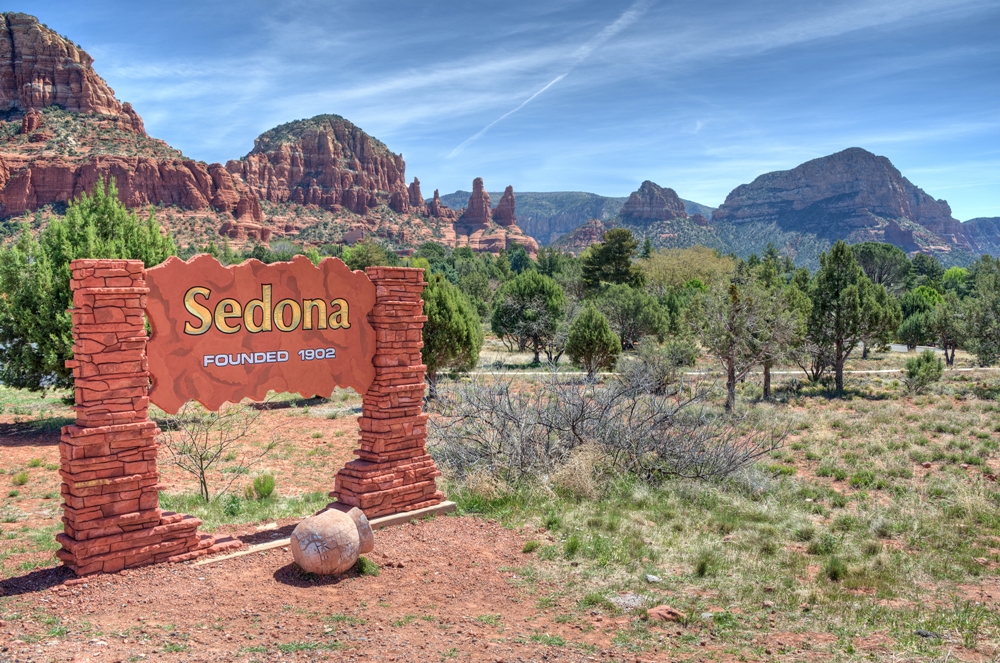 Sedona is located in the Verde Valley region in northern Arizona, and it is part of the Upper Sonoran Desert.  As the story goes, Sedona is named for the wife of the one of the early settlers, T.C. Schnebly, as a way to improve mail delivery; the government did not approve either "Schnebly Station," "Red Rock Crossing," or "Oak Creek Station," but it approved Sedona— a name that could fit onto a postal cancellation stamp.  Sedona has red- to orange- colored sandstone formations that are brilliant displays when touched by rays of light from the sunrise, or the sunset.  The nights are cool, and the days are hot. Sedona offers a stunning landscape with more green than you would expect in something called "desert." There is so much to do, and more than one visit to Sedona may be required
The nights in Sedona are made for stargazing; the night in the desert is lush, deep, and velvet.  There is no real ambient light to distract from the display of the night sky.  The days are made for exploration; traverse Sedona in your favorite way, or in a new way— biking, ATVs, fishing, sky diving, hiking, running, rafting, climbing, or horseback riding will get you where you aim to go!
If you prefer a different type of adventure, Sedona offers a myriad of art galleries, music, dance, and theater!  Explore your favorite medium; the galleries feature paintings, pottery, glass, ceramics, photography, handmade baskets, jewelry, and many galleries feature local artists.
Sedona, Arizona is so much more than a vacation destination!  Sedona reconnects you with wonder, with nature, and with awe.  The beauty of the landscape, let alone featured attractions like Cathedral Rock or Bell Rock, offers surreal beauty.
For more information contact the Visitor Information Center:
Sedona Chamber of Commerce & Tourism Bureau
331 Forest Road, Sedona, AZ 86336