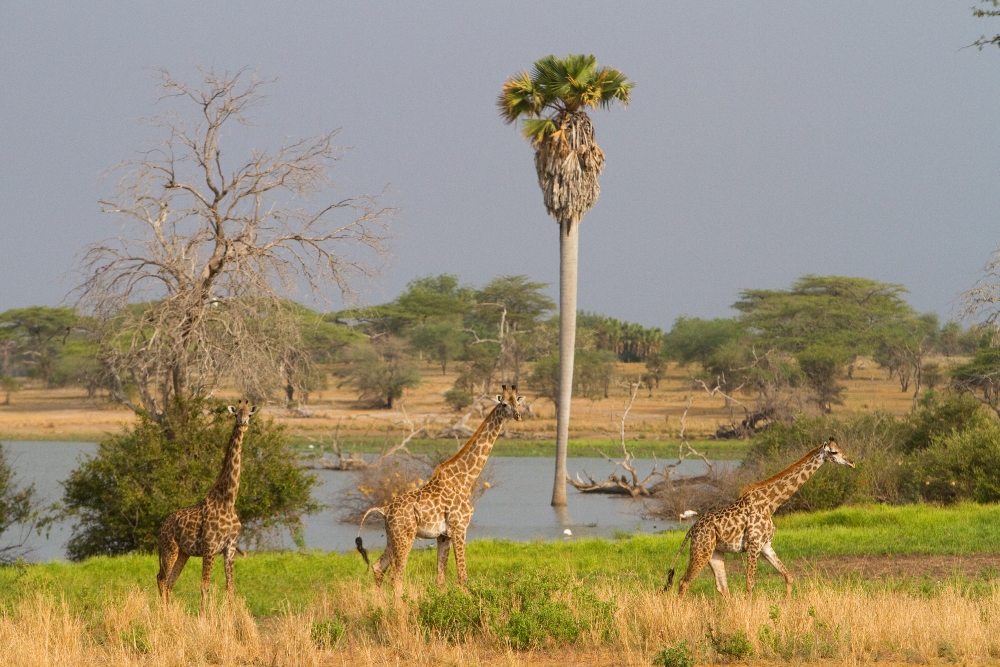 Known as Africa's largest game preserve, Selous also is Africa's second-largest area of conservation at over 3100 square miles. It is even 4-times larger than the Serengheti. On vacation in Tanzania, a safari in Selous is especially extraordinary as it is most remote of the African game reserves, making it also one of the least visited, meaning you'll have time for relaxation away from the hubbub of the more populated regions. The sheer number of species within the zone, as well as the elaborate beauty of the region, earned the Selous Game Reserve a UNESCO World Heritage Site listing in 1982.
More than 350 species of reptiles, birds, and other animals call the Selous home, as well as 2000 plant species. This is also the home of the continent's largest number of elephants, coming in at just over 110,000. The Ivory Wars of the 1970s and 1980s are thought to have reduced their numbers by 30,000 to 50,000; however, the animals have seen a great resurgence in recent years.
In addition to elephants, rhinoceroses and hippos also call Selous home, as well as brindled and Nyasaland gnus, sable antelopes, elands, kudus, waterbucks, zebras, giraffes, and hyenas. Africa's largest buffalo population also resides here. A visit to the Selous Game Reserve is a breathtaking experience, with the ability to take in the animals as you probe parts of the park that are shielded from apparent view.
You have the choice of walking for your safari, or you can also view the park by boat or by provided guided vehicles. Safaris by boat allow you to be in the waters, intimately viewing the hippos, rhinos, and crocodiles in their natural habitat. Depending on the ages of those in your party (12 and over), tours on foot are offered, but those winding around Lake Manze or Impala require the age to be 16 or above, as there is the opportunity to come across larger game, such as lion, buffalo, and even elephant.
Whatever your desires for viewing big game in their natural environment, nothing can surpass the amazing experience of Selous Game Reserve.