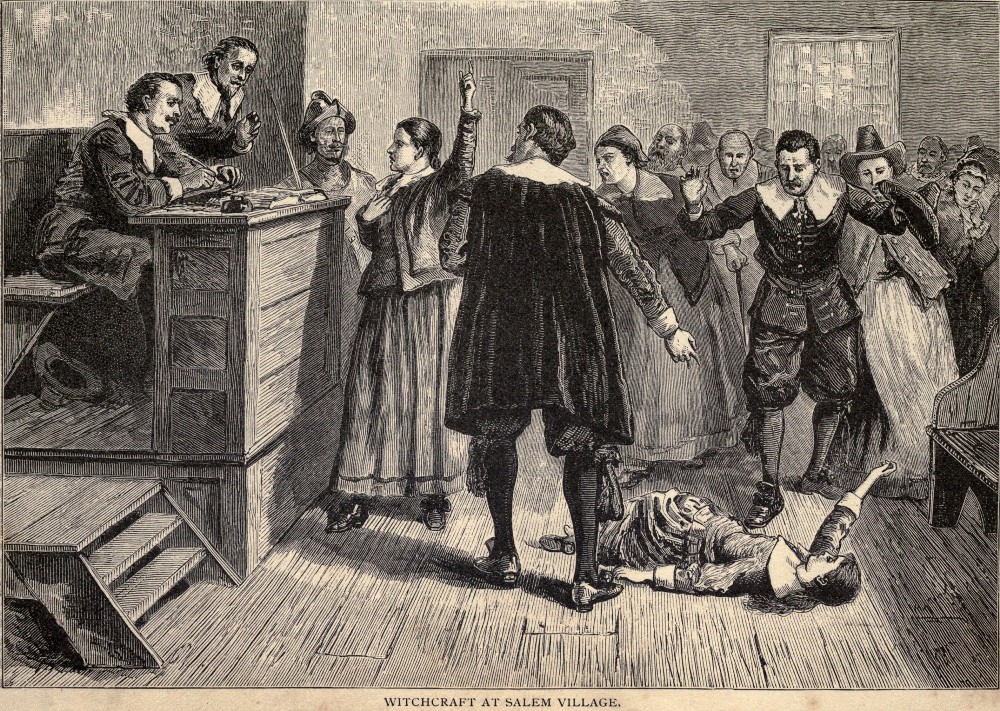 Back in Massachusetts' not-so-humble beginnings, having the mark of the witch was not a good thing.
Witchcraft was considered blasphemy back in 1692, but today, the Witch Dungeon Museum brings this part of our history to life – literally – with a live witch trial.
The re-enactment starts with an introductory narrative that comes through the speakers of the "courtroom." The curtains open to reveal a shadowed courthouse bench with a jury box containing about twelve jurors.
The "trial" begins quickly, and if you're paying attention, you'll notice that all of the actors except for two are mere wax statues. The prosecution and the accused witch make up for the lack of action of the other players.
Every summer, the museum chooses two new actresses to portray the players in this peek into our history. Talk about thespian magic! While the actress who plays the witch lets loose plenty of spooky cackles, the prosecution has many memorable moments. In one part of the re-enactment, the prosecution twitches and struggles in the air against some apparently invisible demon, shouting, "It's biting me!" This is followed by a climax in which the witch utters incoherent babble, dashes into and past the audience, right out the back door, disappearing.
Still reeling from what they have just seen, the audience is then led through the lower level of the courthouse, through the dungeons in which the witches of old (the retired wax mannequins from upstairs) have seen better days.
Not necessarily scary, but as you're being led by the prosecution through the dungeon, the witch pops out here and there cackling and screaming. It may not be appropriate for little ones.
Take exit 25A off of Highway 28 and drive east past Highway 114. When you arrive at the Salem limits, you'll see tricolored signs leading to downtown. Turn left on Essex Street (at the Witch House), and you will see the parking lot. Located at 16 Lynde Street, The Witch Dungeon Museum is open daily from April through November, but please do call ahead to verify times at 978.741.3570.