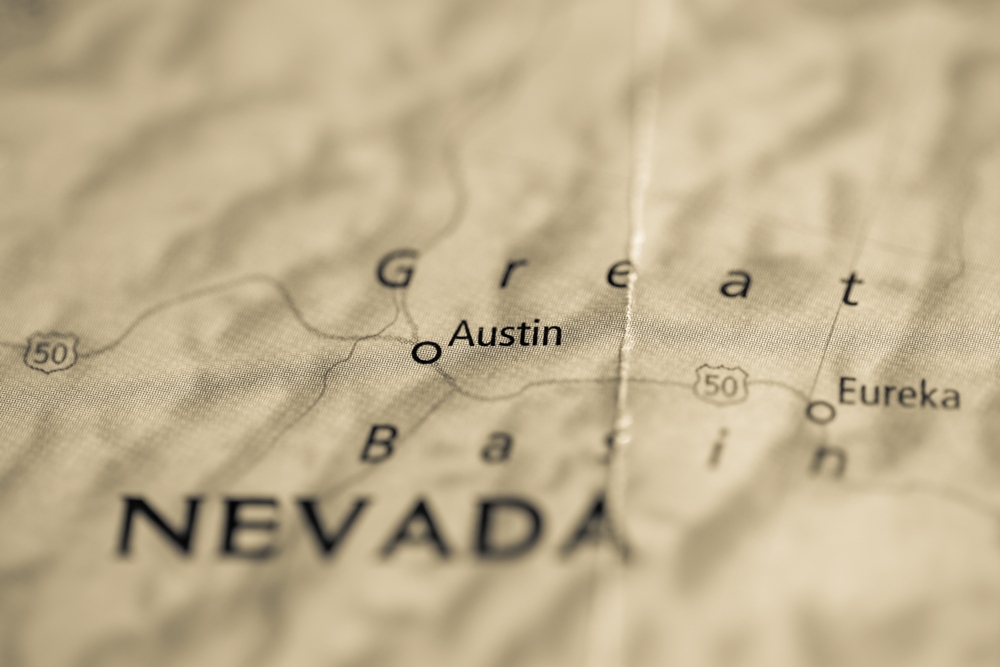 Austin, Nevada has an incredible history and keeping with tradition, Stokes Castle does not disappoint. The castle is nestled up on a hillside that comes into view as you drive into Austin. Towering over the valley below, the castle evokes a time in which watch towers were necessary.
Stokes Castle was finished in 1897. Its elaborate three stories will remind you of the lucrative riches that mining magnates found in the region. One such developer, Anson Phelps Stokes, was also a banker and a railroad magnate. He purchased the land in order to create a summer home for his family.
Stokes was a traveler of the world. He had visited Italy many times, admiring a tower located at the Roman Campagna. He would go on to build his castle as homage to this Italian tower. The stones were gathered from the vicinity, and hand-carved. Given the size of each slab, it is astonishing to comprehend that all construction on the home was done with a winch by hand and the stone slabs were placed with clay mortar.
Many families in areas of mining booms seldom remained in their homes for too long after the mines stopped producing. The Stokes family was no different and only actually resided in the home for one month. They would return a few times during 1897, but the following year Stokes sold the mine with all of its equipment, including the castle, and never did return to Austin.
The home still remains an excellent testament to craftsmanship; however, because of its abandonment it did begin to decay. In 1956, one of Stokes' cousins purchased the home, and while it still has an owner, no one has ever lived in the home except for the original Stokes family.
In 2003, the castle was added to the National Register. It is owned today by a resident of Austin. The grandeur that was once Stokes Castle can still be viewed today, and the majestic views from its ramparts extend almost sixty miles south and thirty-five miles north. It's a fantastic stop while traveling what is known as America's Loneliest Road.