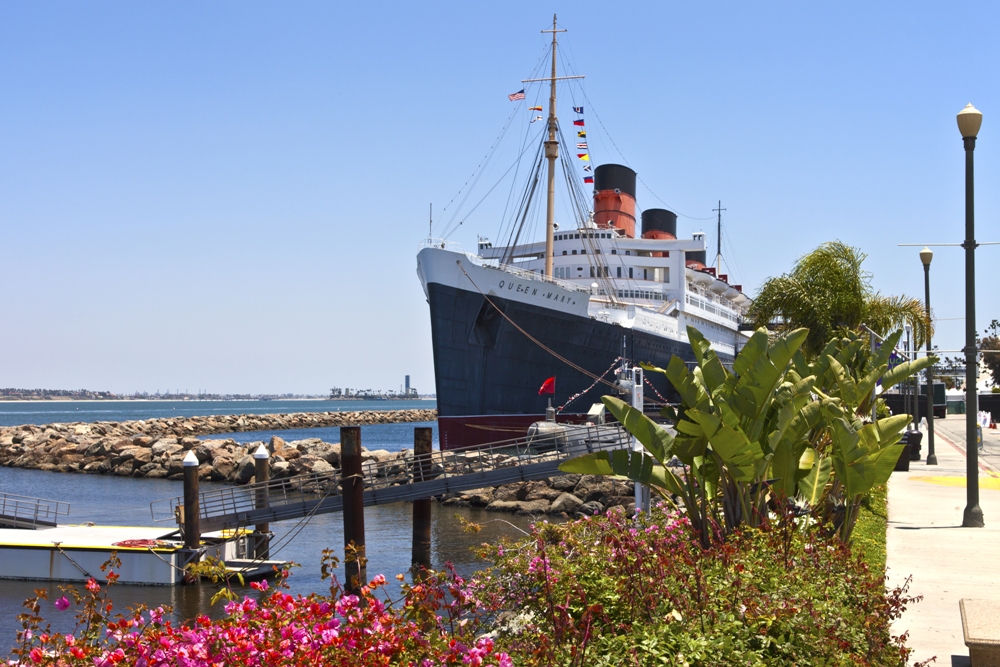 There are several ships of note in the history of nautical wonders; however, the history of the Queen Mary is nothing short of astonishing. She was destined for greatness from her humble beginnings in 1930 as nothing more than "Number 534", to her sailings, and to her final port of call.
According to legend, job #534 was to be named the Queen Victoria, keeping in line with the Cunard tradition of all ships ending with that suffix; however, the legend says that the directors of Cunard Lines went to speak with King George about naming the ship "after the greatest queen of England." Cunard meant Queen Victoria; however, the King replied that his wife, Queen Mary, would be absolutely "delighted" to have a ship named after her. Not wanting to offend His Highness, Cunard gave in and named the ship after Queen Mary.
The Queen Mary's maiden voyage occurred on the 27th of May, in 1936. She departed Southampton with a splendor of five dining rooms, two cocktail lounges, two swimming pools, a ballroom, and even a mini hospital. The Queen Mary was the new level of transatlantic traveling, which the well-to-do considered the civilized means of travel. The Queen Mary elegantly represented this era's spirit, style, and class in a way that even the Titanic, in all its brightest moment, could not match.
Eventually, airline travel increased in popularity, and signaled the end of the Queen Mary's era. The whole fleet of Cunard ships was experiencing a loss and, by the mid-to-late 1960s, the Queen Mary was sold and departed on her final voyage to Long Beach, California. She has remained at 1126 Queen's Highway ever since. The ship is now a hotel, a concert venue, and even a place to have iconic weddings. Aboard the Queen Mary you'll also find three different restaurants with world-class chefs and top-notch cuisine, such as Sir Winston's Restaurant and Lounge. The restaurant boasts service that is second to none, a gourmet food and wine menu, and an ambiance unbeatable anywhere else on the Atlantic.