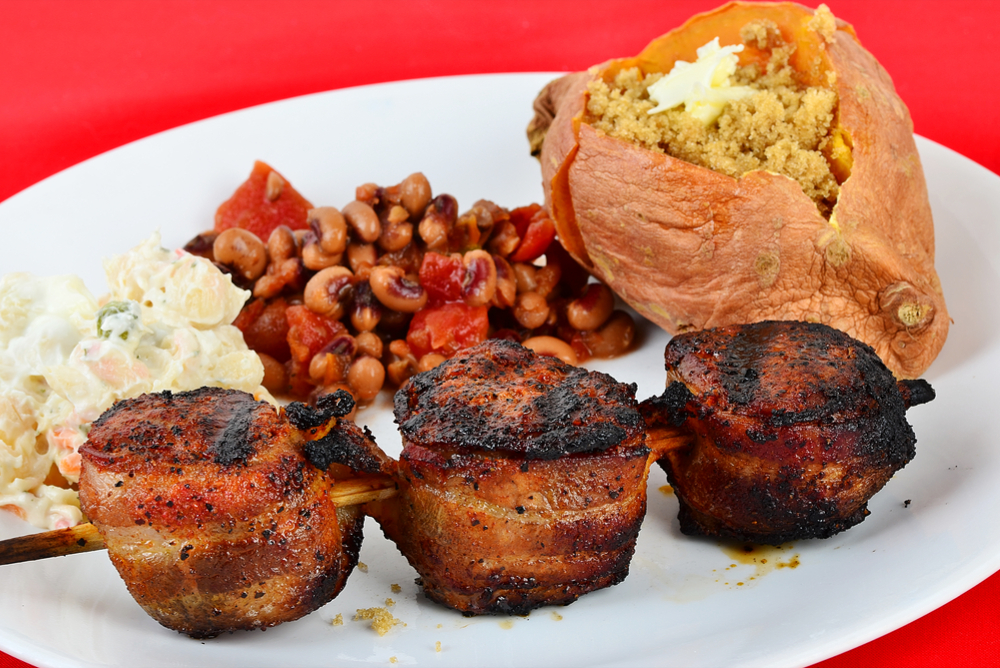 Sylvia's Food Feeds Your Soul! Sylvia's Restaurant, located in the historical village of Harlem, in New York City, has been a soul food destination restaurant since it opened in 1962.  Owner, Sylvia Woods, known as the "Queen of Soul food," came to open the restaurant after she relocated from her home town of Hemingway, South Carolina.
As the story goes, Sylvia had studied to receive her beautician's license while she was still in junior High School. Upon completion of school, she opened a farmhouse salon in her hometown and shortly thereafter married her childhood sweetheart, Herbert. After they married, they moved to Harlem, where Sylvia became a waitress at Johnson's luncheonette and in 1962 Mr. Johnson sold the business to her. Her mother had such belief in her daughter's dream and ability that she mortgaged her farm to loan her the money to buy the business.
Sylvia had a vision for the small luncheonette and went about making that vision a reality. That tiny spot, which once consisted of a counter and a few booths, has become a large family owned enterprise over the years. Today it includes Sylvia's Restaurant in Harlem, Sylvia's Also, a full-service catering hall, Sylvia's Catering Corp., a nationwide line of Sylvia's Food Products, two cookbooks, and ATOC, Inc., a real estate firm.
The entrepreneurial spirit of Sylvia and her late husband Herbert was passed down to their four children who all come together to run the family enterprise. Three generations of the Wood's family work together to ensure that the Wood's family businesses continue to flourish. In keeping with their vision, insight, and strong family values, the family created the Sylvia and Herbert Woods Scholarship Endowment Foundation, which disburses 4-year partial scholarships to children of the community.
Through the years the restaurant has come to be known as a true icon of Harlem. It is known for its fresh, hot food, and generous portions of Southern classics and for their uplifting Sunday gospel brunch. Though some of the menu items have changed, the welcoming atmosphere and friendly service have remained. It is a great place to go to if you want to experience authentic southern cuisine in New York City.