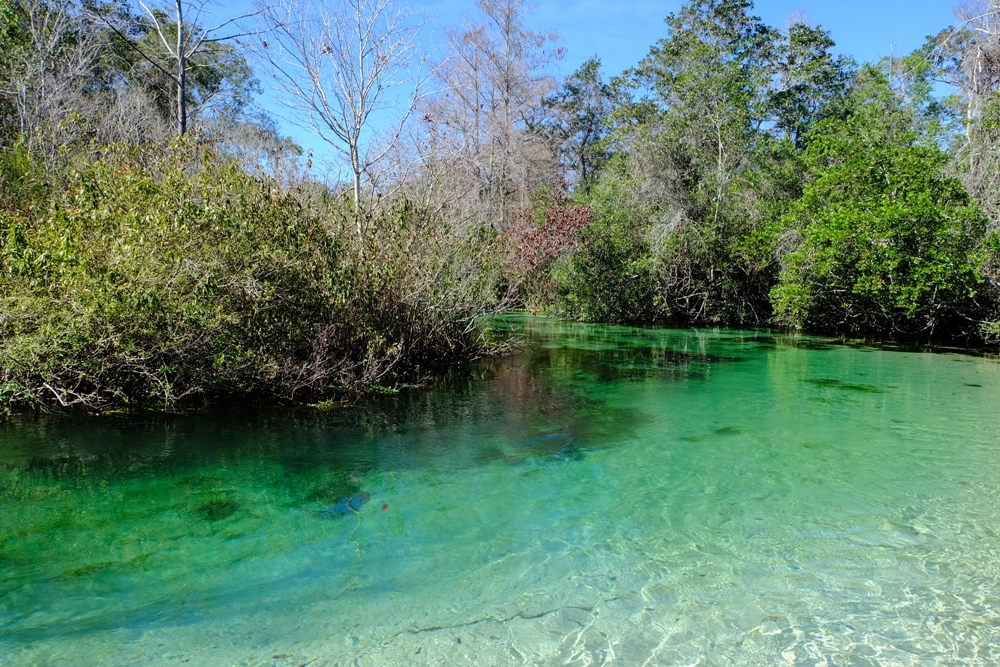 Florida has a long and interesting history. Settled first by native peoples, it was early in recent history that European settlers also began to arrive. Legends, lore and myths surrounded much of the area including stories about creatures living in the many springs located throughout the state.  Weeki Wachee Springs is one of the many springs found here but has become much more in the last 60 years. Learn more about this unique Florida destination.
Taking into consideration the fact that nearly three-quarters of the earth is covered by water it should come as no surprise that, hundreds of years ago, oceans were thought to be home to magical maidens, best known as mermaids, who dwelled within their waters.  These mythical half-human, half-fish creatures have captured the imagination of land dwellers since they were first mentioned in stories from Babylon nearly 2000 years B.C. From Greek mythology and Disney movies to modern religious inferences, these beautiful sea maidens have found a soft spot within our collective imaginations.
Nowadays if you seek to discover or encounter these beautiful creatures, you need look no further than Weeki Wachee Springs, Florida. Located an hour north of Tampa, this enchanted spring is a roadside attraction unique to Florida. Known to be the only entertainment venue of its kind in the world, this 60-year-old, family-oriented park is home to the beautiful Weeki Wachee Springs mermaids.  While sitting in the Mermaid Theater, visitors experience what it is like to be a part of the mysterious world of mermaids and underwater creatures.
The heyday of the venue began in the late 1950s when the spring was purchased by the American Broadcasting Company (ABC). The company built a 500 seat theater that was embedded in the side of the spring nearly 16 feet below the surface. At the time the network began to develop a number of underwater shows that included elaborate props and storylines. These programs featured an Underwater Circus, the Underwater Follies, as well as a mermaid inspired Alice in Wonderland, Peter Pan and Wizard of Oz.
The site became a popular location for entertainers from around the world. Women came from as far away as Japan to try out for a position as one of the underwater mythical sirens. If they were lucky enough to be cast for a part, they would perform to sold out crowds for up to eight shows a day. The 35 woman who were lucky enough to land roles often lived in mermaid cottages behind the venue and were treated like royalty throughout Florida.
Through the years the venue has continued to produce shows featuring the beautiful mythical creatures. In the early 80s, Buccaneer Bay opened nearby with its water slides and white sandy beach, bringing new generations to the area to experience the magical mermaids of Weeki Wachee.