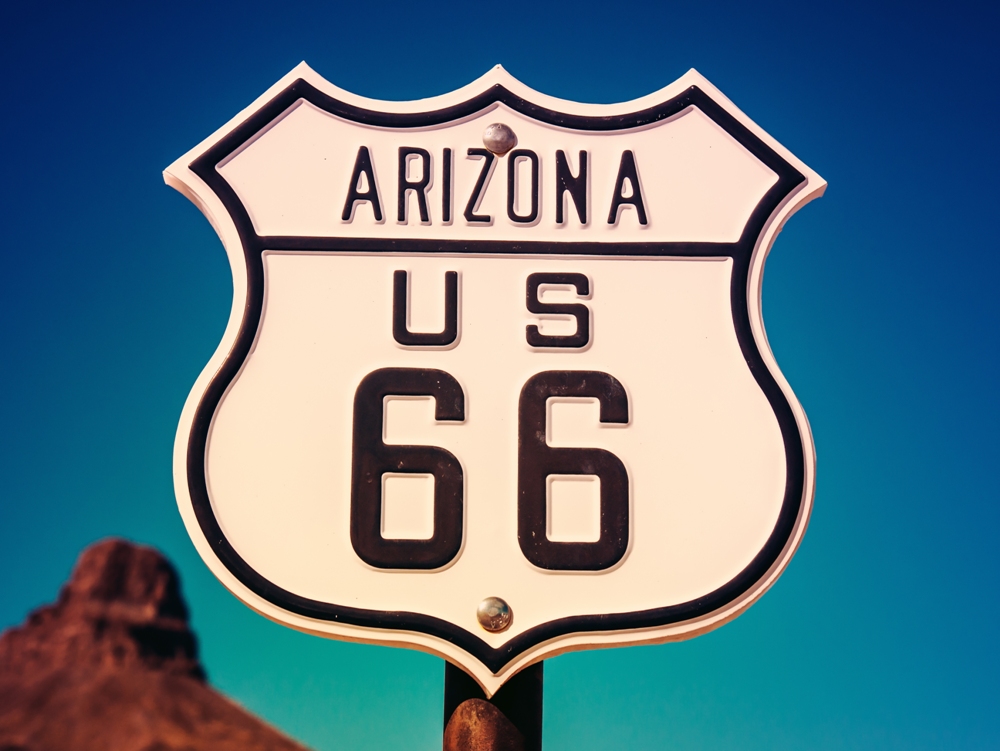 There is a stretch of Route 66 that runs through Arizona that is full of interesting roadside attractions. Here are a few of our favorite Arizona oddities to check out as you head out on the road this summer.
Giganticus Headicus: Walapai
Route 66 is well-known for its unique roadside attractions and this half-buried, 14-foot-tall pseudo-tiki sculpture is no exception. Made from sculpted metal, wood, chicken wire, Styrofoam and cement, this unique sculpture stands outside of a now defunct Trailer Court. Though the giant head is reason enough to visit this site, there are a number of other art pieces on site as well. Other works include a plywood sign made to resemble a rocket ship, a windmill made out of 1950s furniture, a painting of an astronaut, and a pit filled with baby rattles. Artist, Gregg Arnold, is said to be working on other pieces to add to the location and hopes to ultimately create a gift shop where travelers can purchase miniaturized versions of Giganticus Headicus to take home as a keepsake.
The Golf Ball House: Yucca
This unique roadside attraction is actually a private home, so you cannot tour the inside, but you can get a photo of the outside from a short distance. Once upon a time this place was known as the "Dine-o-sphere," and was a functioning restaurant. The area around the building is decorated in an alien theme and the owners often refer to the place as "Area 66."
1920s Route 66 Gas Station: Cool Springs
In 2001, Ned Leuchtner, a real estate agent, bought the ruins of this old gas station and restored it back to its original glory. Working from vintage photographs he recreated the Cool Springs Service Station that was abandoned after the bypass was built in 1953. Thought the spot looks like a cool, vintage gas station it does not, in fact, have gas available for purchase. Today the location only carries snakes and Route 66 souvenirs.