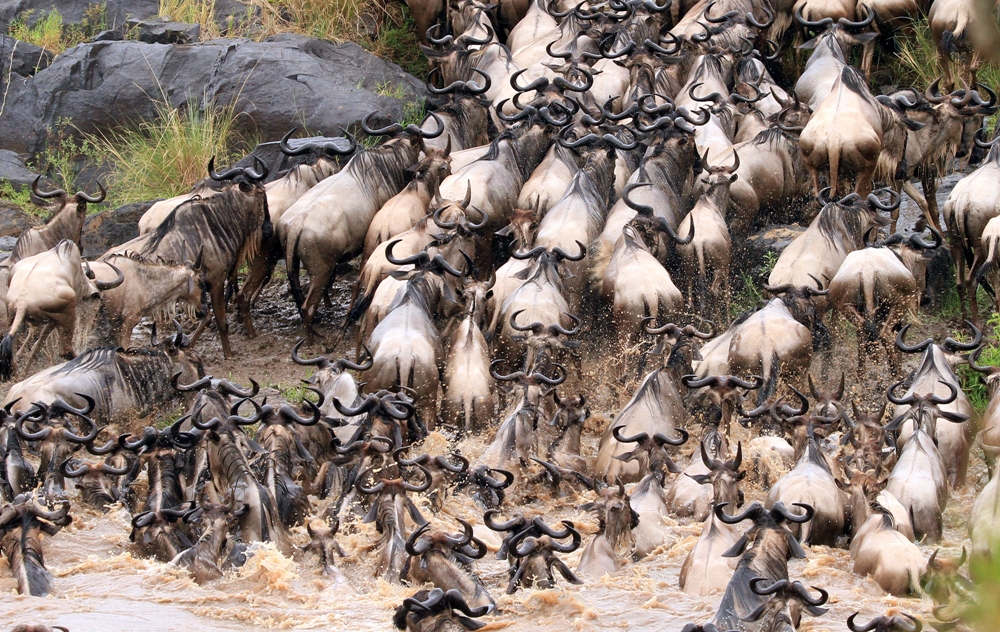 Every day, a live "bait ball" is consumed as spectators gasp in amazement: tiny herring get corralled into a special holding tank in which sharks devour their prey before your very eyes.
The attraction is Wonders of Wildlife in Springfield, Missouri, the brain-child of John Morris, CEO of Bass Pro Shops.
Amidst the various life you will find here are several fish tanks, over 80, that take more than a million gallons of water to fill. If you're feeling particularly adventurous, they have a plasti-glass, tube-like bubble inside the aquarium that houses the piranhas that you can put your head inside. Another aquarium is entirely dedicated to jellyfish.
Earlier in his career, Morris sank a cargo ship off Florida's coast to act as a habitat for various marine life. At WoW, Shipwreck Reef pays homage to this earlier feat, and at the bottom of the exhibit is the "ocean's floor", where you can reach inside to pet starfish and other aquatic life.
According to Morris, you'll have to walk a mile and a half in order to see everything WoW has to offer. One of the hallways pays tribute to our first "conservationists", the Native Americans, which features a bow fashioned by Geronimo himself. Another hallway pays homage to Morris which depicts his first ever bait shop, which he had in the back of his father's liquor store in the early 70s, which would eventually evolve into his Bass Pro Shops that are now found in every major city in the United States.
Aside from the living animals that call WoW home, the attraction is proud of its assembly of stuffed animals as well, claiming that largest collection of game to ever have been assembled. There's elephants, rhinoceroses, giraffes, zebras, and even wildebeests. A pack of wolves circles a musk-ox in an Arctic exhibit that even sports a realistic Aurora Borealis, created via fiber optics. WoW's creativity is thanks to more than 2,000 various sculptors, taxidermists, carvers, illustrators, scientists, and engineers. In fact, each wall in the attraction has a mural that was hand-painted with exquisite detail.
Located at 1935 South Campbell Avenue in Springfield, this attraction offers something for everyone, with a bit of exercise also. Admission for adults is $40.