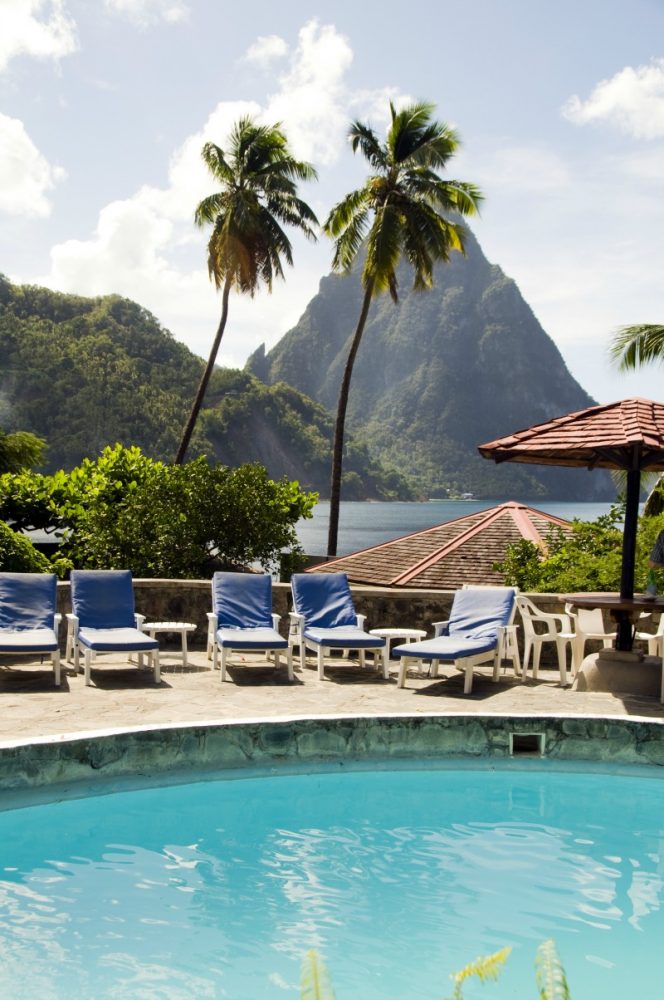 In 1993, Pamela Joseph's father built the Auberge Seraphine Hotel in St. Lucia. Joseph, who has long been a resident of the area, has come to be known for her hospitality and for the hard work she puts in at her hotel each day.
Located in Castries on the northwest coast of the island, the hotel sits on Vielle Bay, across from the island's cruise port. Because of its proximity to both the port and to the local airport, the hotel is popular with business travelers. Because it is a bit hidden away from the traffic of the city, it is popular with those seeking a quiet respite while on vacation. This is both a blessing and a curse, as the quiet hotel is often overlooked by vacationers on the island, since it is not close to one of the many beaches and more populated areas. However, for those tourists who are aware of the business, it has quickly become a favorite spot to take a weekend getaway while exploring the island.
The rates at the hotel also make it an attractive location as they are a fraction of the cost of the larger hotels located here. This combined with the fact that the owner and her staff strive to provide guests with an authentic island experience, means that many guests come back for repeat stays at the hotel.
In addition to the rooms and overall atmosphere, the hotel is known for its onsite restaurant. Visitors come from all over the island to sample the locally inspired dishes on the menu. On an average day, the place is packed for lunch and dinner with those who have heard about their cuisine and the service that is provided by Joseph and her staff.
Another reason guests love this location is the lush greenery that surrounds the hotel. The thick foliage shades the grounds, creating a cool and relaxing spot to relax and enjoy the island. There is also a beautiful pond that separates the hotel from the bay that offers a quiet and peaceful spot to get lost in nature. Filled with Lilly pads and surrounded by Egrets, this spot is a great place to catch an island sunset during your stay.
To learn more about all that this amazing place has to offer, go to aubergeseraphine.com.