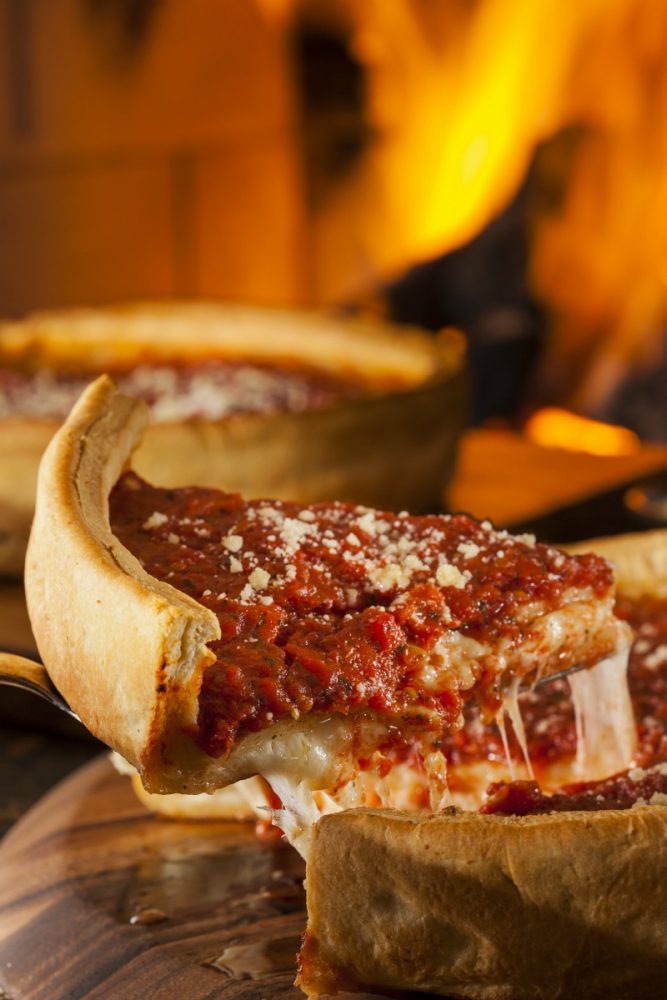 Once upon a time stuffed pizza did not exist in the Midwestern United States. Then came Nancy and Rocco Palese and a restaurant in Chicago, Illinois and all was well in the world.
In the early 1970s, Annunziata (Nancy) Palese and her husband Rocco took over the day-to-day operations of a small pizza joint on the Northwest Side of Chicago. The couple had recently come to the United States from Italy and were trying to find their footing in the city. Nancy's brother-in-law was part owner of the restaurant and when it became obvious that he and her husband could not get along.
Nancy left her day job and joined her husband in the kitchen.
Rocco loved the traditional dishes that the couple prepared and served to their regular customers but was looking to offer something new and innovative to make their restaurant stand apart from the others in the area. With that in mind, he created a new version of their most popular dish. When he first came up with the idea for the stuffed pizza, Nancy had no interest in offering it on the menu. The dish was time-consuming to make, took up too much of the homemade dough that she made each day, and with just the two of them on staff, she felt that he was wasting time that would be better used assisting her in making the other dishes.
Rocco started making one stuffed pizza each day and gave it to his friends to sample.
As people began to rave about how good the dish was, Nancy decided she should give it a try. When she finally sampled it she quickly realized that her husband had created something quite good and quickly saw that it was going to be a popular dish. The item was added to the menu as a regular option and the recipe followed them as they family opened and closed locations over the years.
Though Rocco passed away a number of years ago, Nancy can be found these days sitting in her favorite booth at the Nancy's Pizza location in Niles, Illinois. The current spot is run by the couple's daughter who takes great pride in continuing to serve the dish that her father made popular nearly 40 years ago.