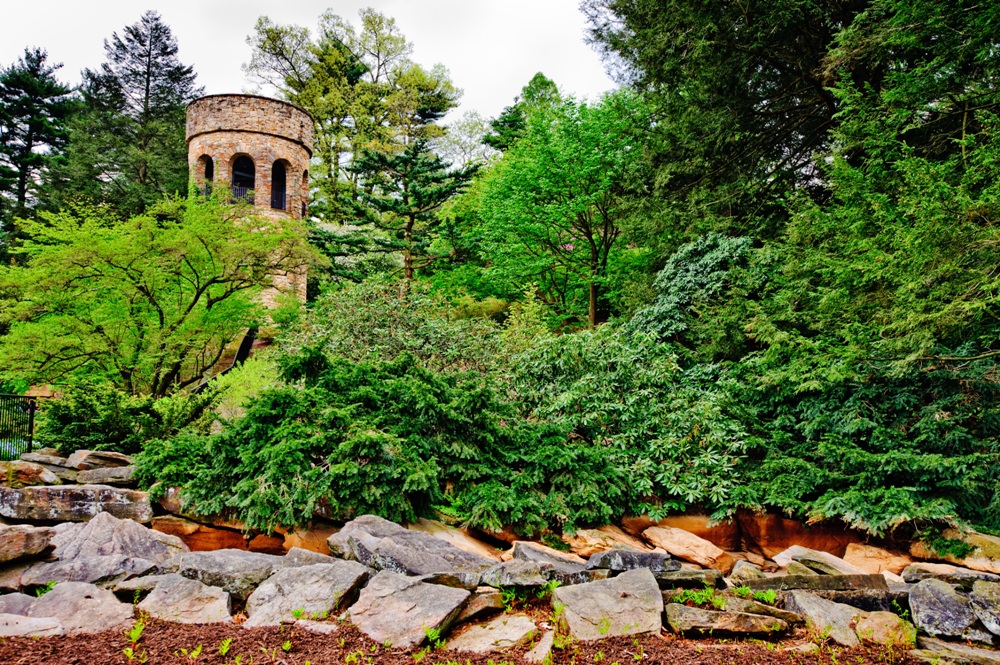 From childhood there begins a fascination with treehouses. From where, exactly, does this fascination come? Perhaps it's the structure itself, miraculously defying the odds of balance, nestled among birds and straggling branches. From an artistic viewpoint, it presents a challenge to our definition of space – they're unique and full of whimsy. People are drawn to a treehouse, regardless of a city-, suburb-, or country-raised lifestyle. It doesn't matter if it is the clubhouse you made from the wooden planks your father gave you with a makeshift ladder, or if it's one of the new luxury treehouses at a faraway destination – one thing is certain: you'll feel like a kid again exploring!
If you're considering a treehouse getaway, if even just for a day, Nature's Castles in Kennett Square, Pennsylvania might be right up your alley – or tree.
Longwood Gardens is a public open space situated on more than a thousand acres. There are twenty indoor and twenty outdoor gardens, as well as several fountains. There is also an all-glass conservatory that spans a whopping four acres. Artists, singers, annual firework displays, and other exhibits are hosted here annually.
The gardens at Longwood were once an arboretum and a farm. In 1907, Mr. Pierre DuPont, of the wealthy DuPont family, purchased the farm. He was in the process of building his empire of corporations, and used his amassed fortunes to develop Longwood into the lush gardens you see today. At that time, it was a private property, but thanks to the trust fund that DuPont set up, upon his death in 1946 the gardens were opened to the public.
Nestled amongst poplars that are engraved with hand-carved dragons is one of Longwood's most enchanting treehouses, the Canopy Cathedral. Before you even set foot inside, you'll feel as though you've been transported onto some type of ecological movie set. The cathedral is a unique representation of a church in Norway, complete with pews. There is a twin staircase allowing visitors amazing views of the gardens below.
The gardens at Longwood are open every day, even Christmas.