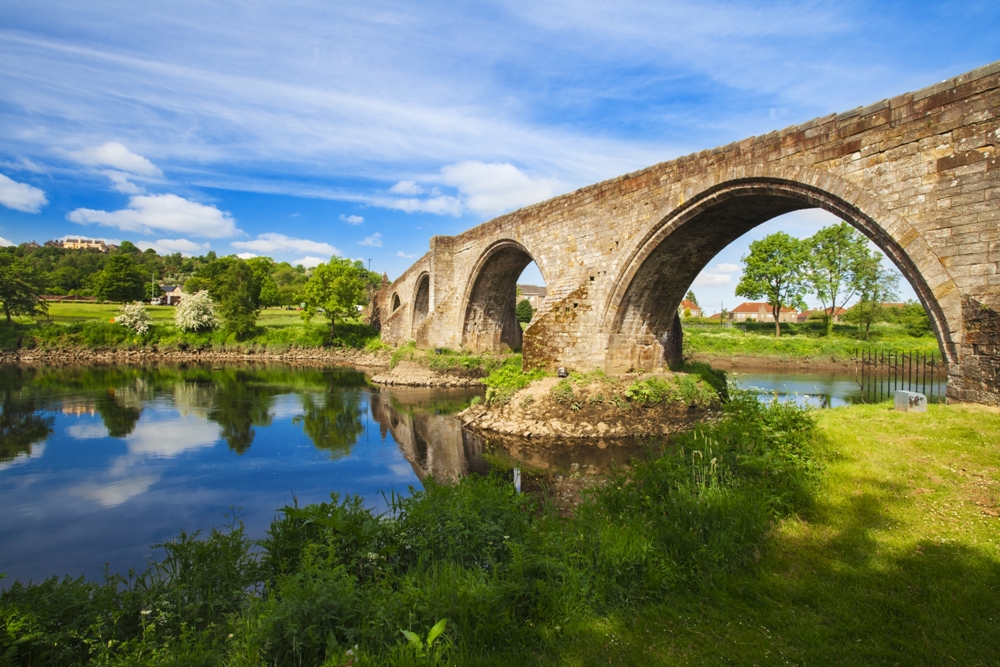 Stirling, Scotland might be a small city, but its history is big. Attractions, the city's beauty, places to shop and eat, and exquisite events abound. In fact, some of the most historic places in Stirling have witnessed some of Scotland's most defining moments. Bringing these stories to life are character actors and renovations to restore historic buildings to their former grandeur.
Quite simply, it's a city fit for a king or queen; in fact, at Stirling Castle overlooking the city you can take in the vast views of Stirling and the countryside like the eyes of so many of Scotland's kings and queens in centuries passed. From this hilltop estate, you can see the River Forth, the National Wallace Monument, the Ochil Hills, and even the splendid peaks of the Trossachs.
Stirling is located about an hour away from both the Edinburgh and Glasgow airports. It's quite central, and several main roads and train routes go through here.
Getting around Stirling is not difficult, as the city's compact size makes for easy navigation, even on foot. There are also bike paths throughout the city, and if you plan on venturing out to see a bit more of Scotland, buses and trains connect to other exciting cities.
Shopping can be an integral part of any vacation, and Stirling won't disappoint. There are several independent shops located in the many historic buildings of downtown, also known as Old Town. Here you'll find traditional Scottish wares mingling with high fashion retailers. The Thistles offers name brands and high end retailers. For history buffs, The Thistles was built around a remaining jail cell from a prison of the 1500s known as the Thieves Pot.
When it's time for a bite to eat, delicious meals and drinks can be found in Stirling's cozy nook cafés, restaurants, and pubs. Smiling Jacks is a quaint Mexican restaurant with traditional Mexican fare, and they stay open late for those last-minute hunger pangs. Herrmans opens up just in time for dinner at 6 pm, and serves an eclectic blend of Austrian-Scottish dishes. If you're looking for fresh foods, or you just want to cook something yourself, the many farmers' markets have locally-grown vegetables and meats. Hear stories from this bygone era as you wander the shops.