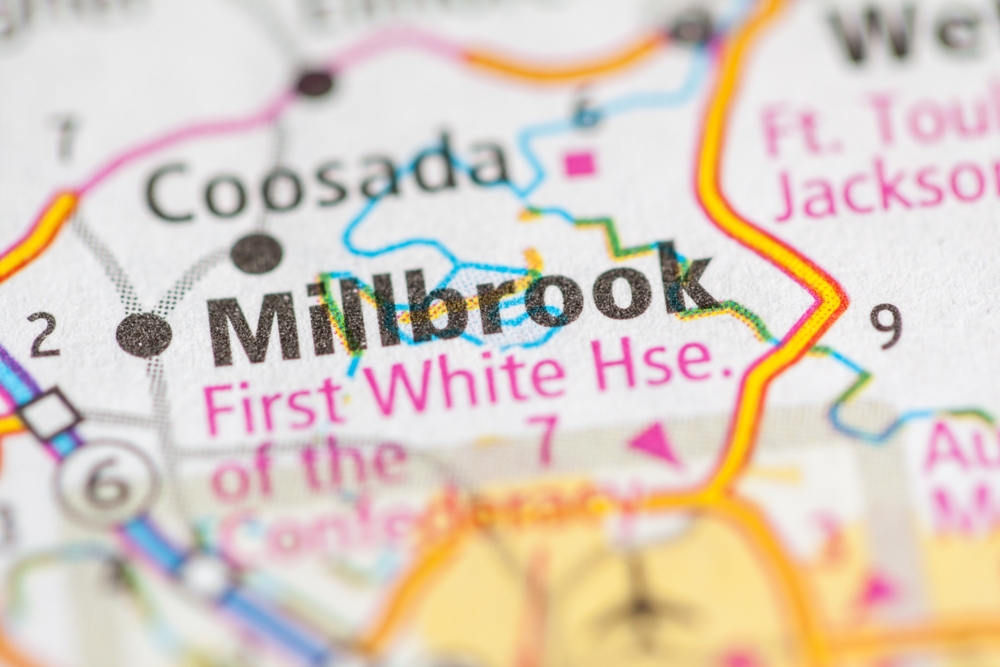 In 2003, a "big" movie stole the hearts of millions.
Big Fish, a Tim Burton film, followed the fantasy life of Edward Bloom. Young Edward was played by actor Ewan McGregor, of films such as The Island, Trainspotting, and Moulin Rouge. Big Fish follows Blooms life – a life full of giants, werewolves, witches, and other creatures – and it isn't always easy to tell which parts of the story are real and which ones are embellishments.
One of the most enchanting portions of the film is when Bloom first discovers an enchantingly curious town known as Spectre, which is unseen without traversing through a haunted forest, of course.
In the movie, Bloom returns to the town much later in his life, only to find that the charmingly quaint, beauty of a town has begun to decay.
This "town" known as Spectre was indeed fictional. A small, privately owned island known as Jackson Lake Island was used as the backdrop and "Spectre" was built just for Big Fish. But guess what?
The town from the movie was never disassembled. It is located on Jackson Lake Island in the Alabama River just outside of Millbrook. The movie set town is now nearly in ruins, crumbling sets covered by hanging moss, and shoes still dangling on the lines between poles that marked the entrance to Spectre. The shoes are a piece of the movie set, as well – in Spectre, none of the residents ever wore shoes upon entering. They removed their shoes and threw them up over the line, ever to walk barefoot from then on.
Jackson Lake Island is owned by a private individual; however, tourists, fishermen, campers, and canoeists are always welcome. You can obtain entry with a meager $3.00 fee. You can find information regarding the island on Facebook, by calling 334.430.7963, or by emailing JacksonLakeIsland@gmail.com. It's important to do so before attempting to visit, as you will need an access code at the gate.