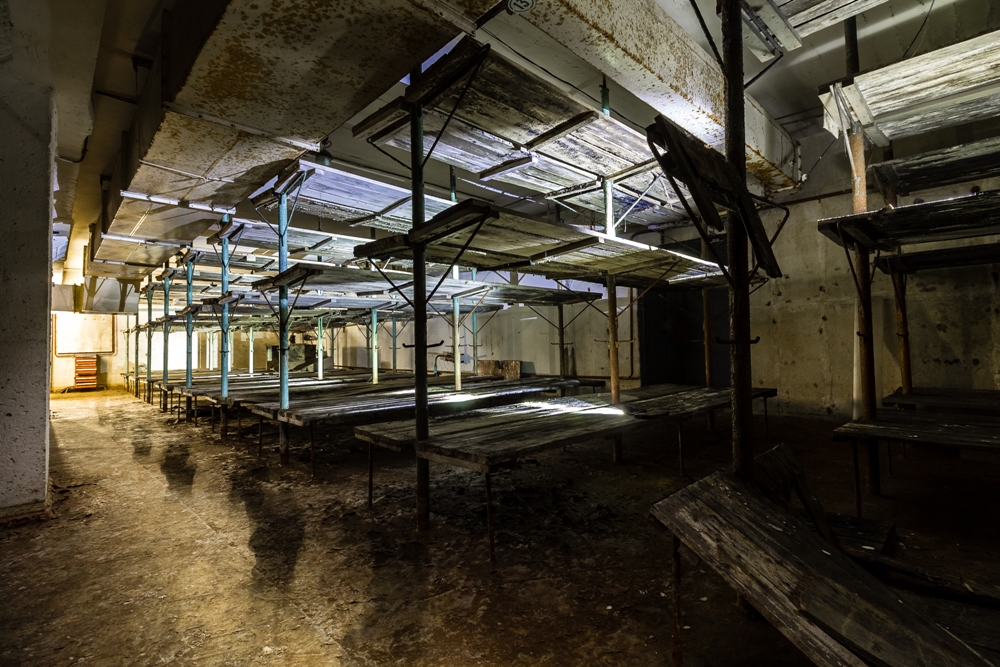 The then-General Secretary to Lithuania, Leonid Brezhnev, had a masterful plan to keep the citizens of the USSR under the brainwashing of the propaganda machine: this bunker was one of many set up to be television stations that could continue the broadcasts from the government in the event that a nuclear disaster took out the actual news stations.
Just slightly smaller than the smallest Walmart store, this nearly 30,000-square-foot facility's construction was finished in 1984. A mere seven years afterward, however, it was abandoned. In 1996, officials considered repurposing the facility as a prison, but that idea was rejected.
Now, as you enter, remember, your phone, your money has all been taken, and you are wearing one of the seedy overcoats assigned to you when you arrived. You, along with others who have decided to check out the tour, will be marched, single file, down into the depths. The lighting is bad, there's a chill in the air, and it reeks of the fear of all those who have gone before you. There are speakers along the passage, the sound coming from which is tinny, and blares Soviet marching tunes. The passages seem like never-ending labyrinths, the rooms like caves, and the guards sinister. Even the officers' dogs seem to have awakened on the wrong side of the kennel.
You will arrive in your "room", and the interrogation will commence. Be careful how you answer. If your answer is incorrect or disrespectful in any way, you'll be threatened, shamed, or sent to solitary confinement. In fact, you may even be forced to sign a false confession. On the old televisions littered throughout, you will see old newscasts and shows from a bygone era. As you catch yourself watching, you'll be jerked back into reality when they tell you it's time to be fitted for your gas mask.
Perhaps the scariest portion of your journey will be the glimpse you catch of the "doctor's room." It actually doesn't look like a healthy place at all.
After that, you'll be happy to know you've survived your visit. Supper will be served while you and your comrades sing period songs and laugh jovially about your time in the clink. You'll obtain your Official Certificate stating you've been released on good terms and even get a Soviet souvenir.
This is one escapade you won't soon forget.