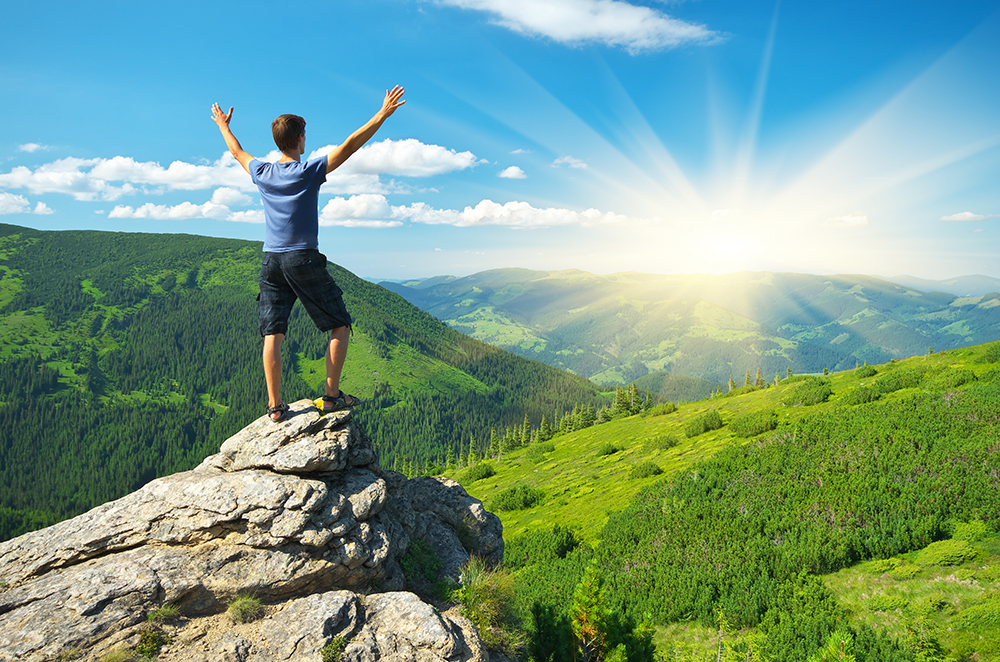 The only thing better than a random road trip is a road trip that sets you on course to discover some of the most unusual roadside attractions in America. As summer approached and you pack the car, gas up, and grab your favorite snacks, consider plotting a route to hit one of these unique stops.
Salvation Mountain, Calipatria, California
This 50-foot hill located in the California desert is covered in over 100,000 gallons of paint. The piece, which is considered amazing art by some and a horrendous eyesore by others, was created by artist Leonard Knight. He referred to it as his "tribute to God." For over thirty years the artist spent time covering the space with biblical messages and images calling out to and glorifying his relationship to God. Included in the work is the Lord's Prayer, the Sinner's Prayer, and a variety of religious scripture.
Cano's Castle, Antonito, Colorado
Keeping on the theme of covering structures with random art and objects, this unique piece in Colorado is definitely worth a stop on your road trip. Largely built out of beer cans, bottle caps,  and other pieces of recycled metal, artist Donald Espinoza created this piece as a thanks to God for sparing his life in the Vietnam war. There are four separate buildings that make up this piece, each with a different name and style. He credits Jesus for inspiring him to create the piece.
World's Most Scenic Urinal, Kealakekua, Hawaii
Roughly 20 minutes southeast of Kealakekua just off the Mamalahoa Highway, on the big island of Kona is a tiny section of artist's shops and studios. Mixed in among them is the Hotel Kona, a small pink hotel that is home to what many consider to be the most scenic restroom in the country. At the end of a walkway on the back of the first floor is the men's room. Unlike most men's rooms where visitors are forced to stare at a blank wall or a random ad while using the facility, this urinal faces an open window that looks out over the island and the view is breathtakingly beautiful.