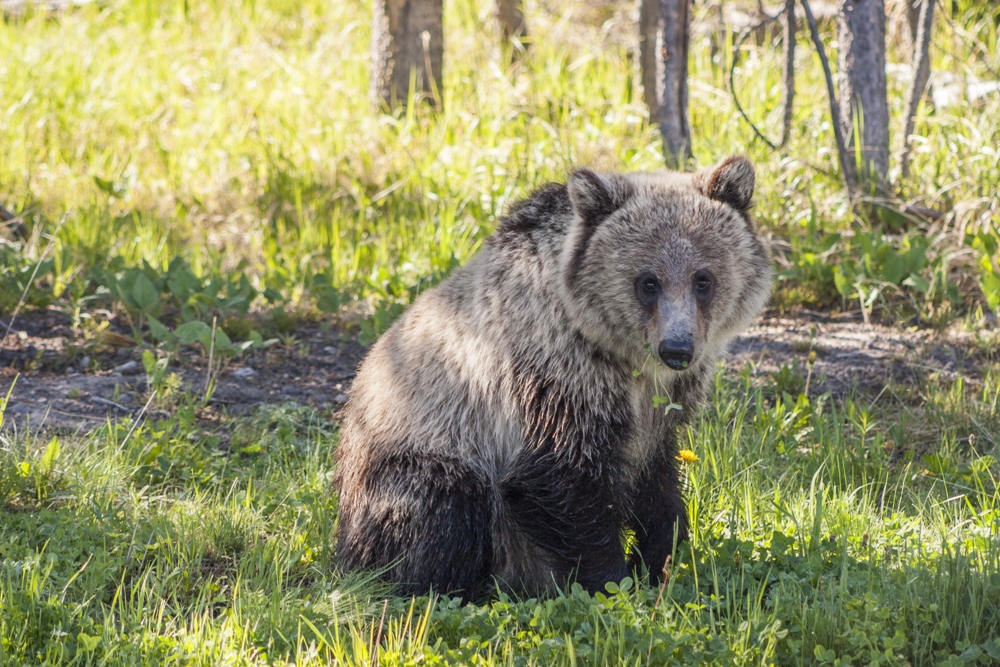 Campers tell nightmarish stories about bears attacking their campsites in search of food. When you're sleeping all cozy in your tent, the last thing you'd want to see is a bear through the zippered door.
But what about seeing these great animals up close and personal without the threat of maiming? You could visit a national park where sightings are reportedly high; but, what if you don't see a single bear?
Yellowstone Bear World fills that gap. This park is entirely drive-through and guarantees that you'll see a bear (or two!) as you drive through their entirely natural habitats, getting you as up-close-and-personal with these amazing animals as possible – without the threat of personal injury.
While it plays on the name, Yellowstone Bear World is not near Yellowstone National Park. In fact, the nearest entrance to the national park is nearly a hundred miles away. In 1994, a couple of business partners saw an opportunity for families to witness wildlife in their natural environment without the uncertainty of an attack. They opened their doors in 1998 with a mere thirteen animals, all of which had been movie animals that they had obtained (rescued!) from Hollywood. All of the animals in the park today have been born in captivity, aside from a few deer and one moose that the family business found as orphans. The park's bears have all been rescued from environments in which they were caged, and throughout the years many more have been born within the park.
At the park's front gate, you will be required to agree to the rules of the park and to sign a waiver of liability. The rules are simple: drive slowly, don't roll down your windows, don't give any food to the animals, and, unless you are in need of emergency assistance, don't honk your horn. You can drive through the park as many times as you wish in one day after paying your admission fee(s). There is also a gift shop, a small amusement park, a petting zoo, and even a café where you can get lunch, including bear-shaped French fries.
In summer, hours are 9 am to 5 pm; other times, call to verify at 208.359.9688. admission is $10-16 per person in your car, or a flat fee of $55 per vehicle.